Leigh Rock – Beatles Tribute 23 Nov 2019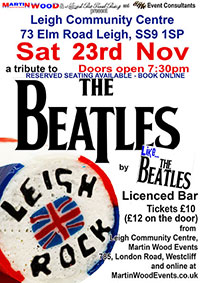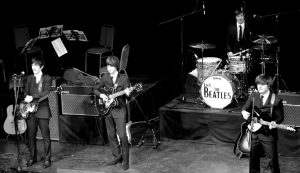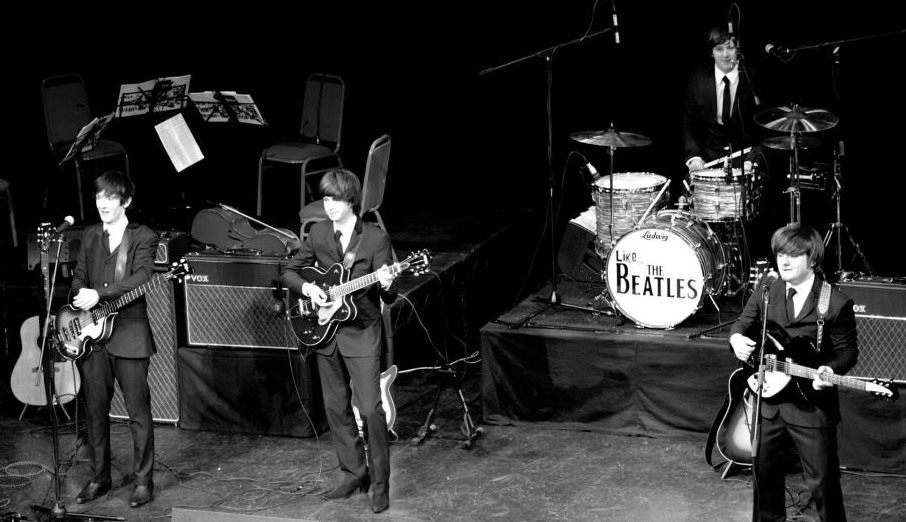 'Like… The Beatles' are the UK's most authentic Beatles tribute band, entertaining audiences all over the British Isles and Europe for almost a decade.
With authentic instruments and costumes and a keen eye for detail, 'Like… The Beatles' recreate the same energy and atmosphere The Beatles generated all those years ago.
Leigh Community Centre Sat 23 November 2019. Doors open 7:30pm
Licenced bar available all evening.
Tickets: £10 in advance, £12 on the door.
This year we are offering reserved seating (at no extra cost) so please choose:
PLEASE NOTE: If you do not prebook seats we cannot guarantee there will be spare seats on the night.
There are a mixture of seats and standing tickets for this gig.
The number of seats is limited. Seats are at tables, usually for 8 people. Please be aware that couples and smaller groups will therefore be sharing a table with others.
Please be aware that if you are seated, people around you will be standing and/or dancing and it is not possible to guarantee an uninterrupted view of the stage.
All online tickets have a £1 booking fee added.